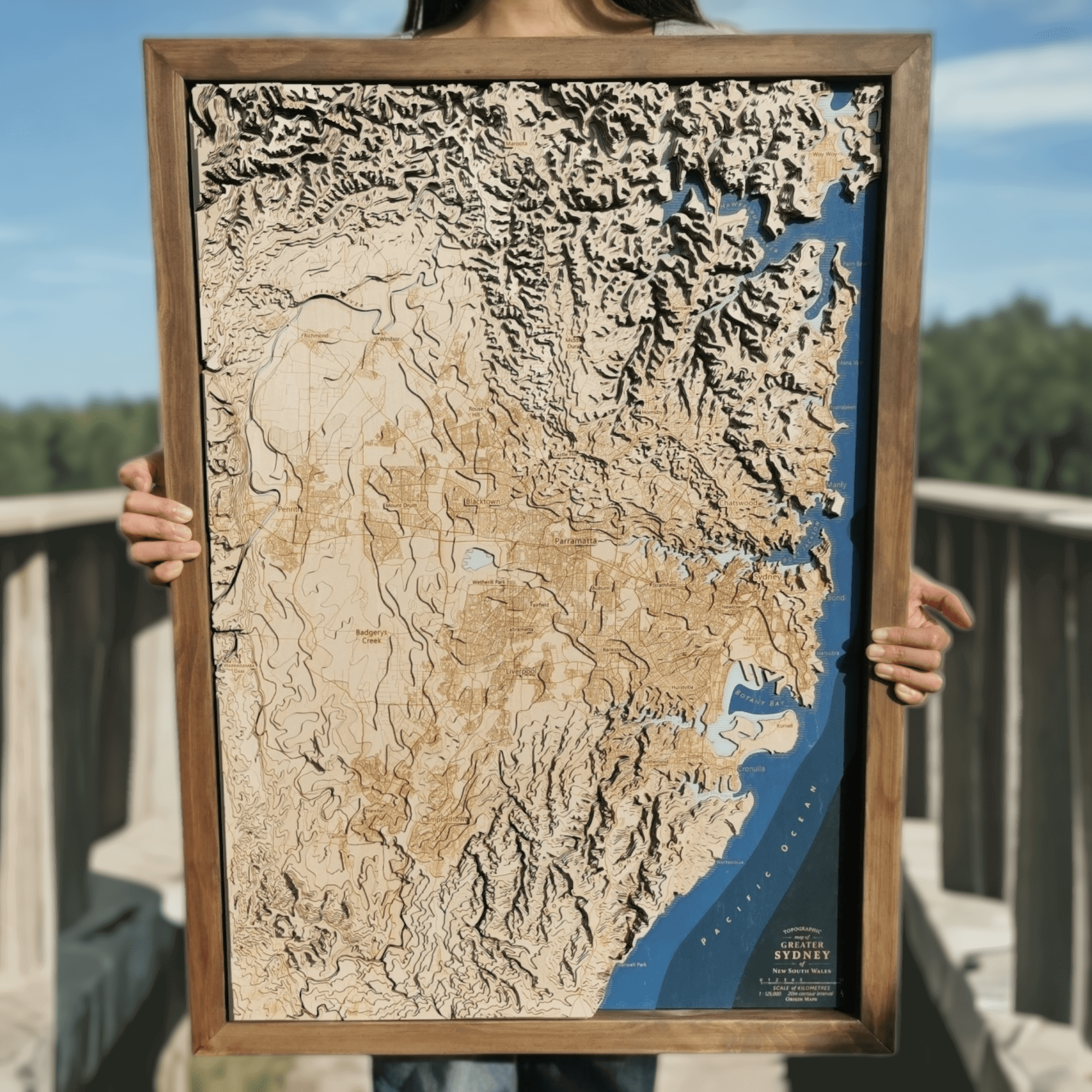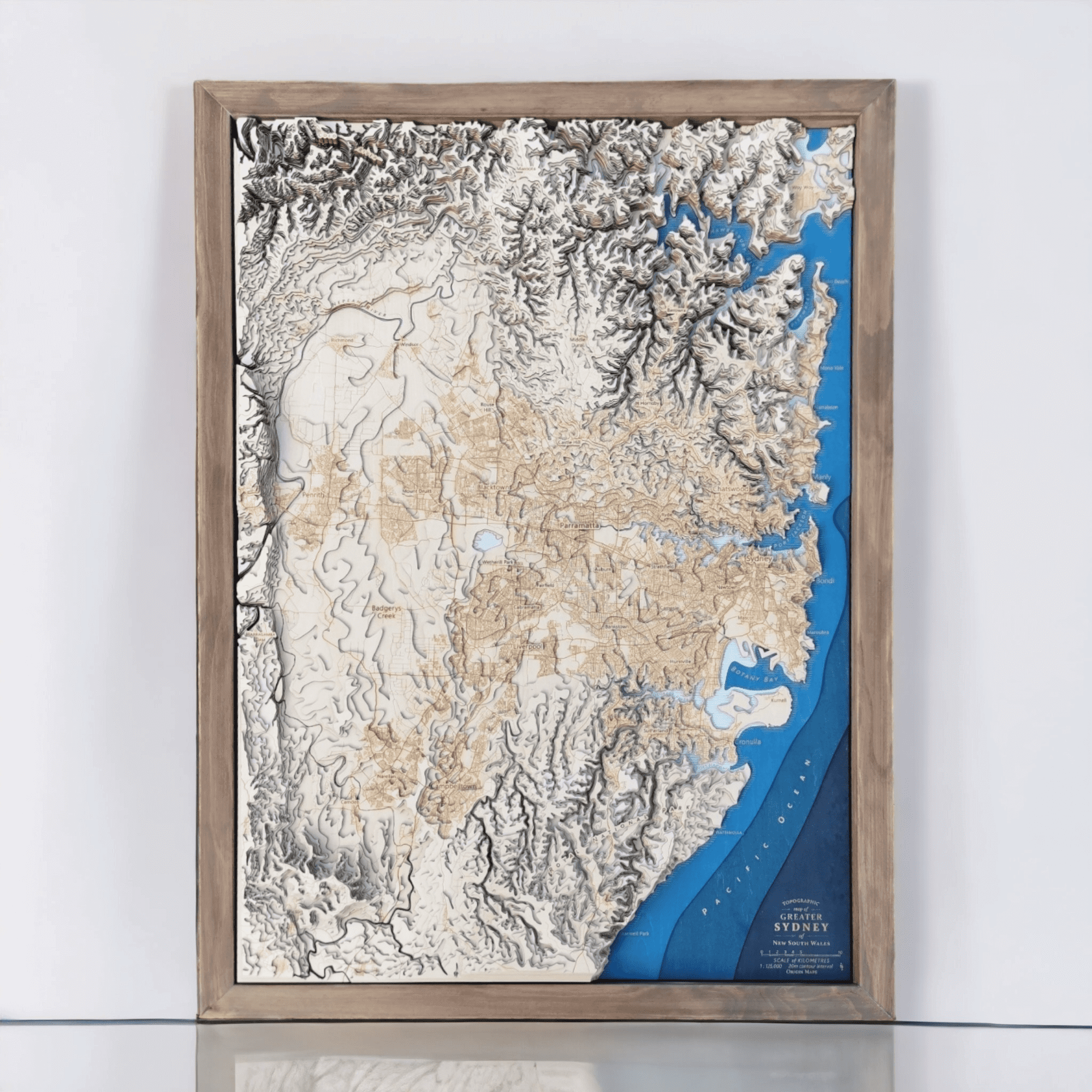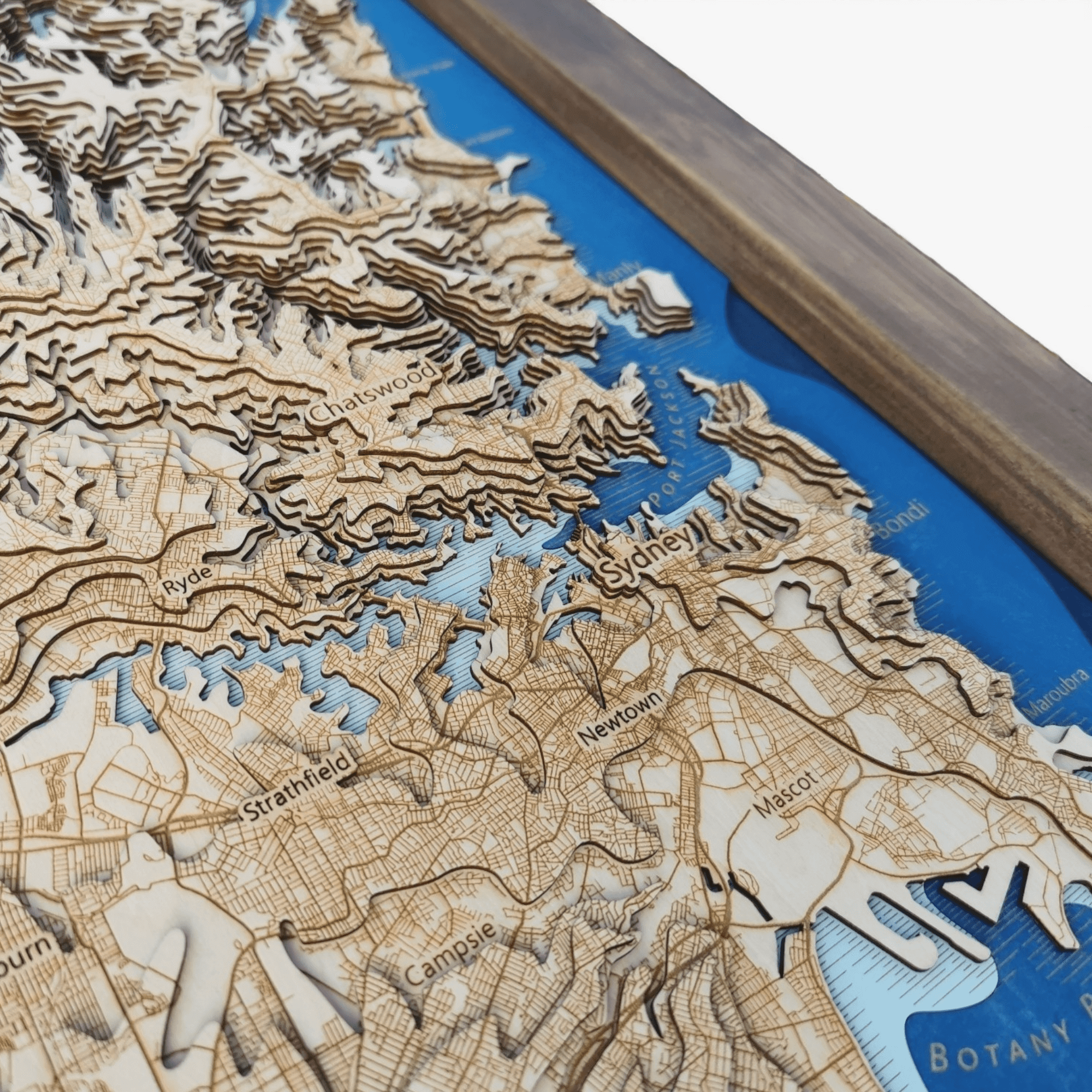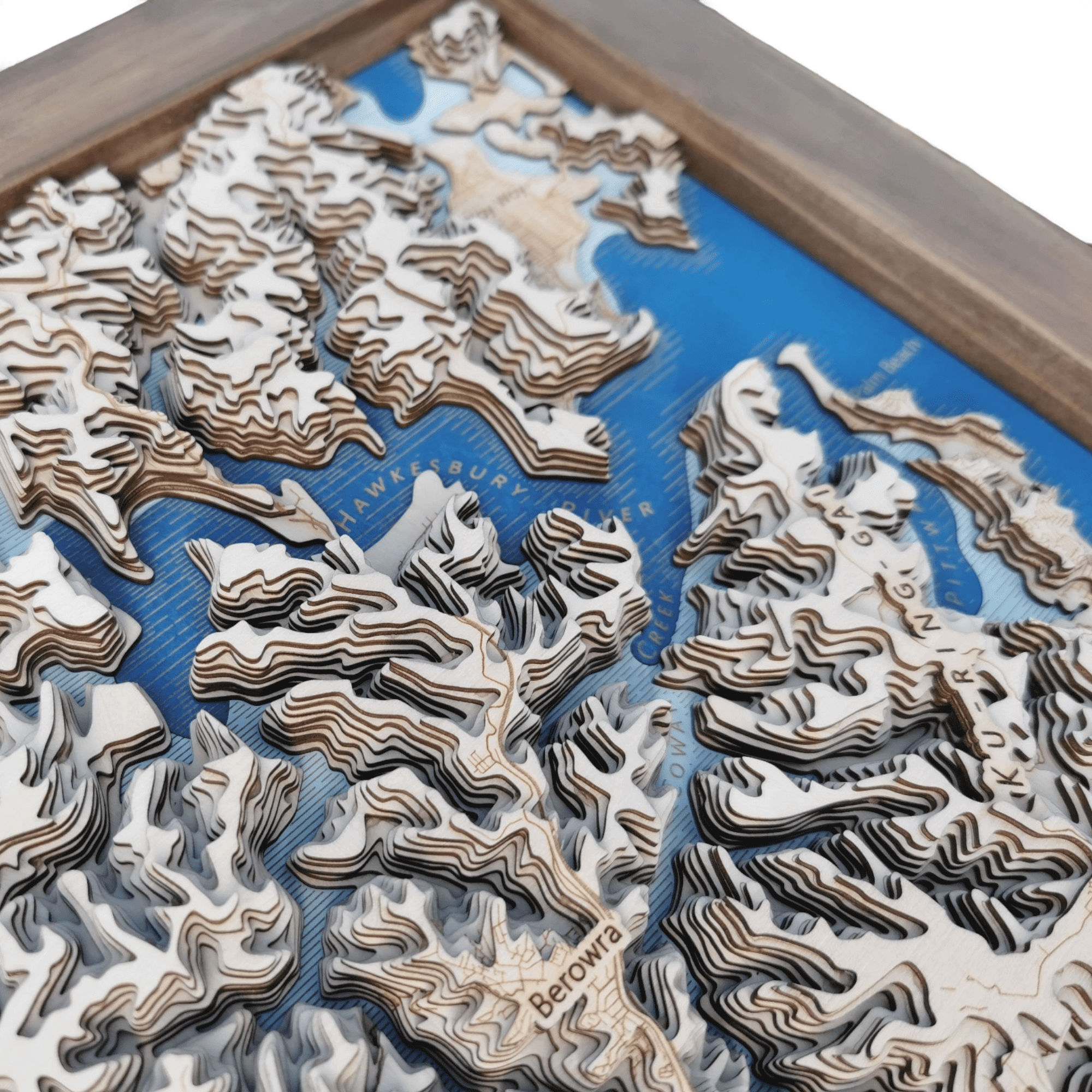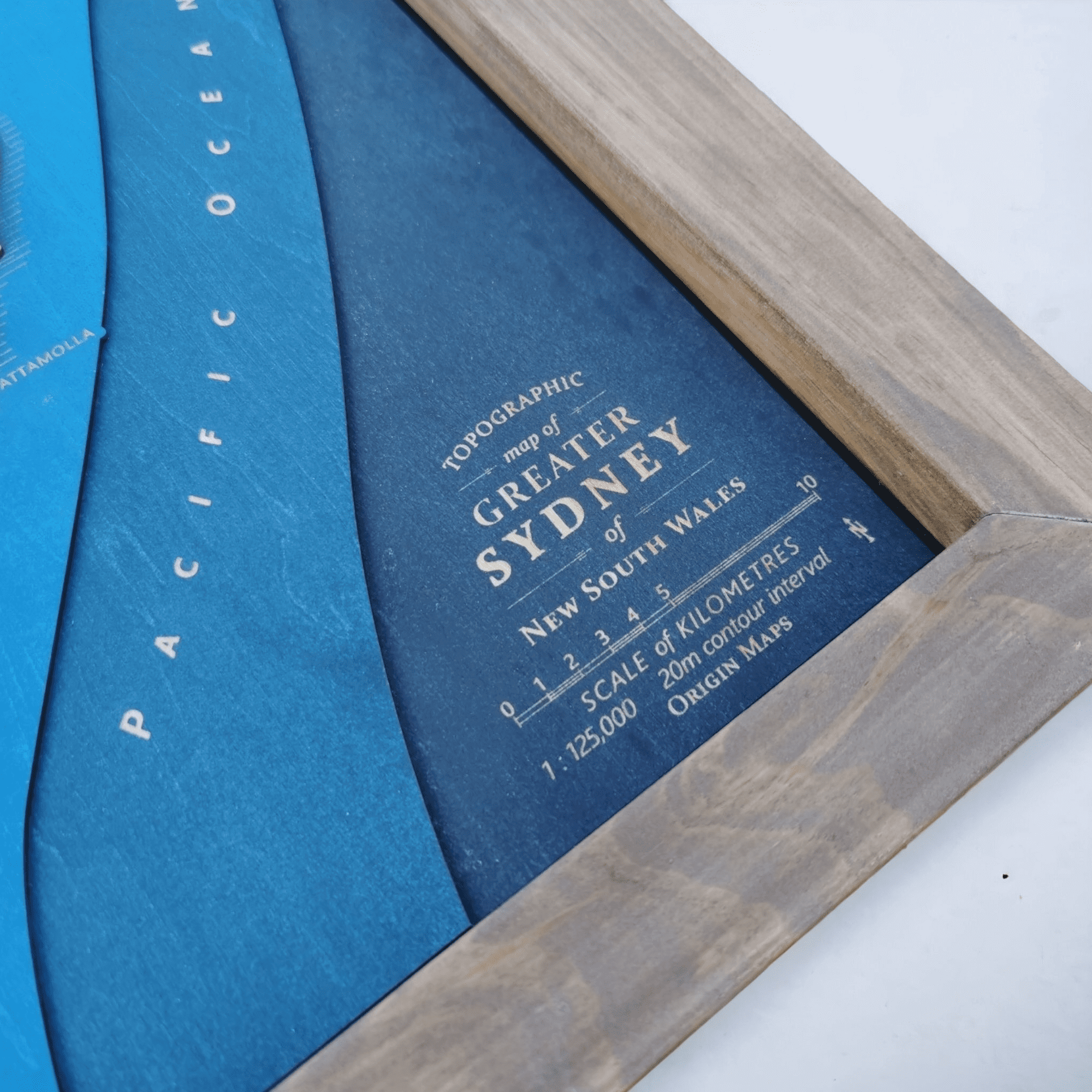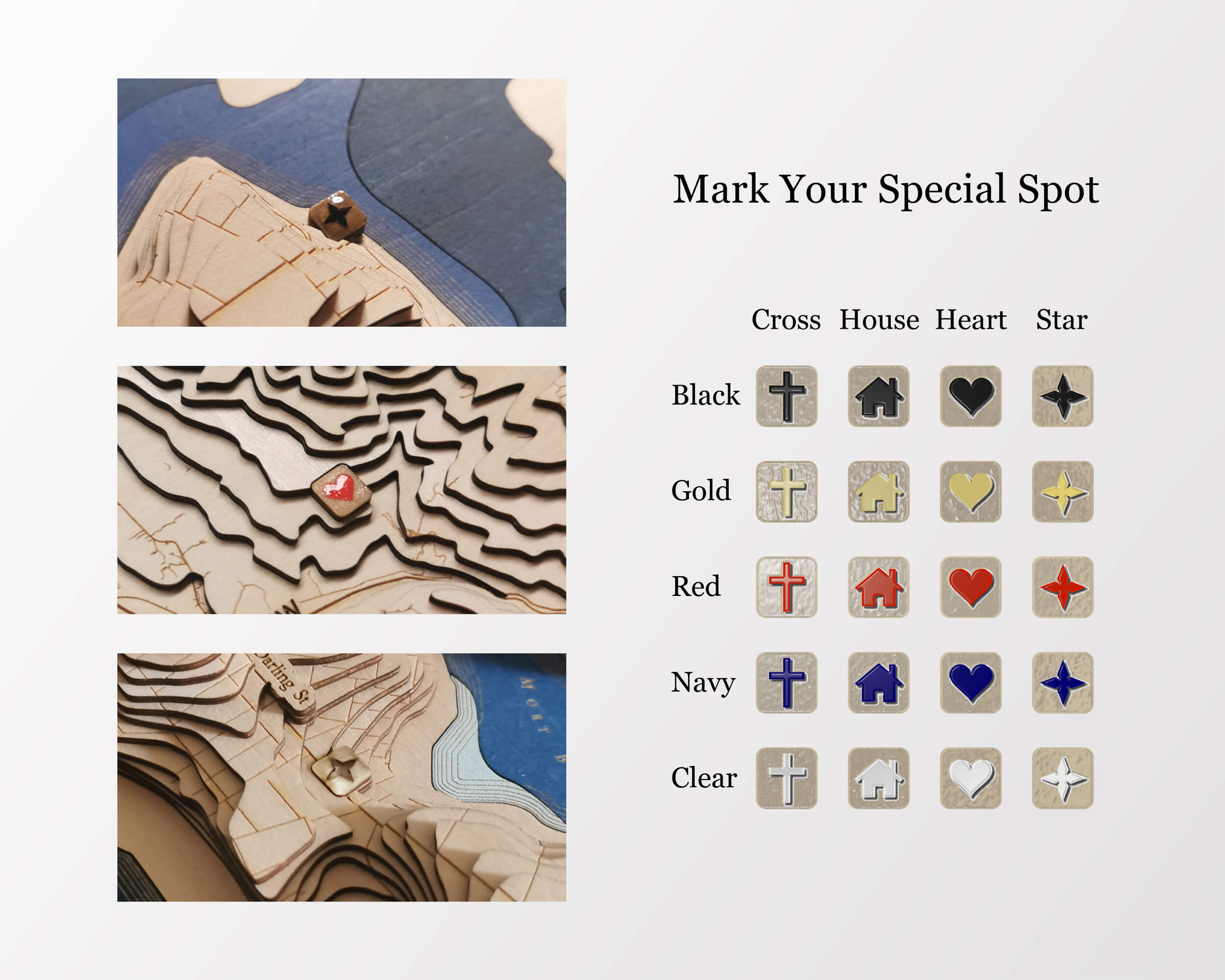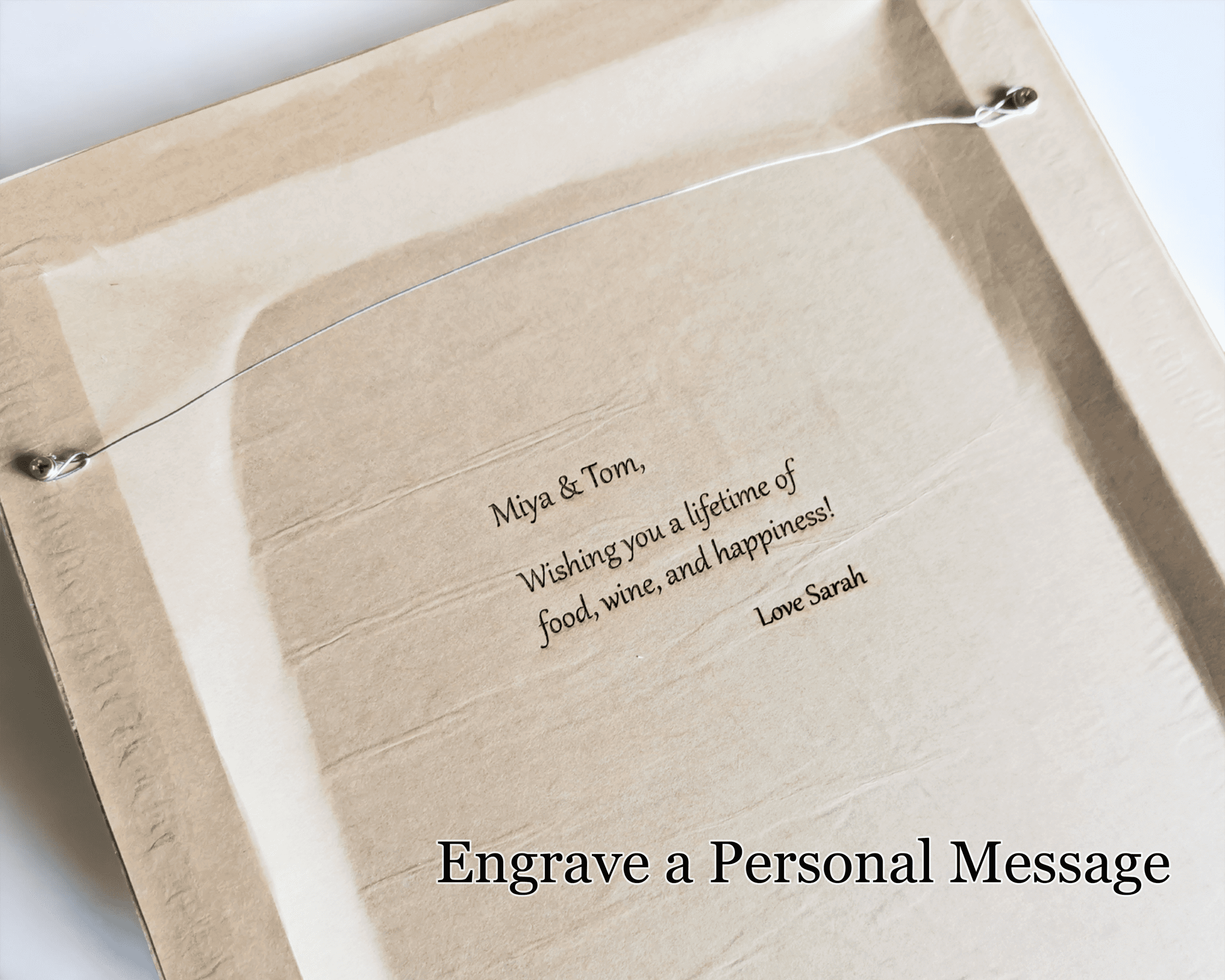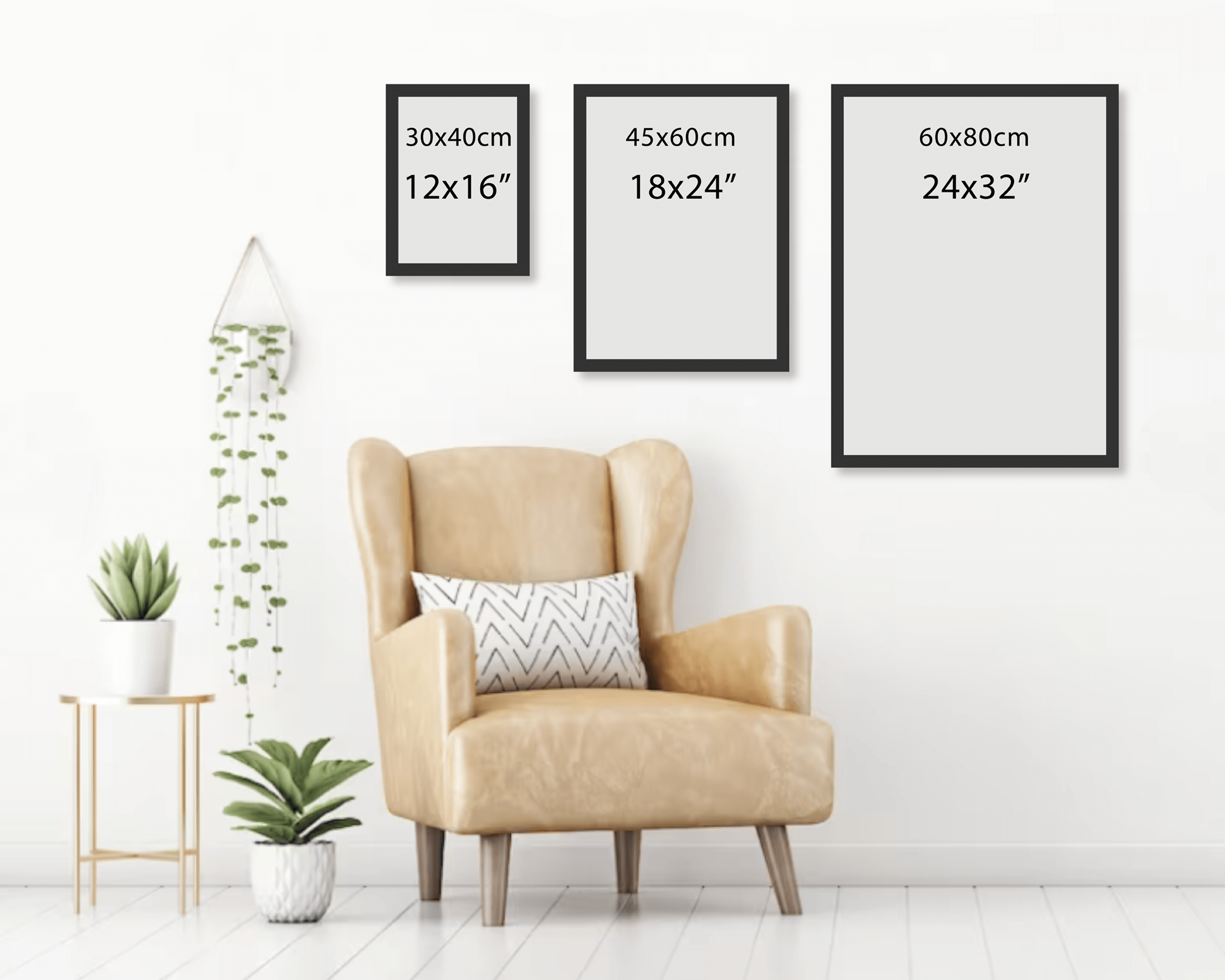 Greater Sydney - Topographic Style
£205.00
Regular price
£224.00
off
Description
Shipping
Returns
Framing
FAQ
An abundance of beautiful beaches, surrounded by pristine National Parks, and an iconic skyline like no other. It is the home of Origin Maps, so we take pride in capturing every aspect of this vivid city. So enjoy the breeze from the sun soaked sands of Bondi on your wall today with our take on the Harbour City.
This 3D wooden topographic contour map is made to order and shipped to your door ready to hang up on the wall or gift to that special someone.
Origin Maps is a private workshop dedicated to the design and manufacturing of beautiful wooden topographic map art.
These 3D maps don't just show places; they tell stories. From that time you had your Honeymoon in Hawaii, to the time you got lost Hiking in the Snowy Mountains - our contour maps bring back the beautiful essence of nostalgia every time you catch a glimpse.
Origin Maps brings together age-old cartography techniques, and modern precision laser cutting. Handcrafted wood working, and vector based software. Combining these disciplines ensures you have a technically accurate, and aesthetically beautiful map, that is built to last for generations. 
Looking for a custom map? Check out the two available styles for a map of your special place:

Free Shipping - Australia Post
AUS - 2 to 6 business days
USA - 6 to 10 business days
NZ / CA / EU - 6 to 15 business days
.
Expedited shipping available at checkout. For more details click here for FAQ.
.
All maps are made to order within three business days.
100% satisfaction guarantee
If you're not satisfied with your map, simply return it within 30 days and once the map has returned to our workshop, a full refund will be remitted. No questions asked.
100% damage free guarantee
If your map is damaged during transit we will send you a full replacement at no extra cost, or the piece can be reframed at a store local to you and we will fully reimburse you for the reframing cost.
All maps are framed ready for presentation.
In the above text box please state the finish you would like - Black Pine, Walnut, or Maple.
Processing Time
3 business days or less - all maps are made to order
Materials
All maps are made from basswood ply that is 1.5mm thick
Taxes & Import Duties
AU - nil, no extra fees
US / CA / EU / NZ - These may be levied by your state, they will be payable upon delivery of your map